Is Robert Irwin dating Scarlett Buckley, the niece of Heath Ledger?
It would appear that Robert Irwin is now single. Steve Irwin's kid was recently photographed with Scarlett Buckley.
Scarlett Buckley is Heath Ledger's niece, for those unaware. Continue scrolling to learn more about the relationship status of the duo.
Robert Irwin and Scarlett Buckley Dating
According to the Daily Mail, Robert Irwin was sighted with Heath Ledger's niece Scarlett Buckley on November 18. During a romantic beach date in Queensland, the couple was observed holding hands.
In the photographs published by New Idea magazine, Robert and Scarlett can be seen strolling in Queensland, Australia at dusk. The photograph depicted the young couple with broad smiles.
Robert and Scarlett have not yet formally announced their relationship. Let us inform you that Robert now follows the private Instagram account of Scarlett Buckley.
What is Ashton Kutcher's Net Worth and How Did He Start His Career?
---
Here is everything you need to know about Scarlett Buckley, the niece of Heath Ledger
Scarlett Buckley is Heath Ledger's niece from the film 10 Things I Hate About You. She is the daughter of Heath's elder sister Kate, who has a design and media productions business, and Nathan Buckley, who owns a floor coverings store.
The name of Scarlett's identical twin sister is Lori. Robert and Scarlett share many similarities. Both of them grew up in front of flashing cameras following the tragic death of a family member.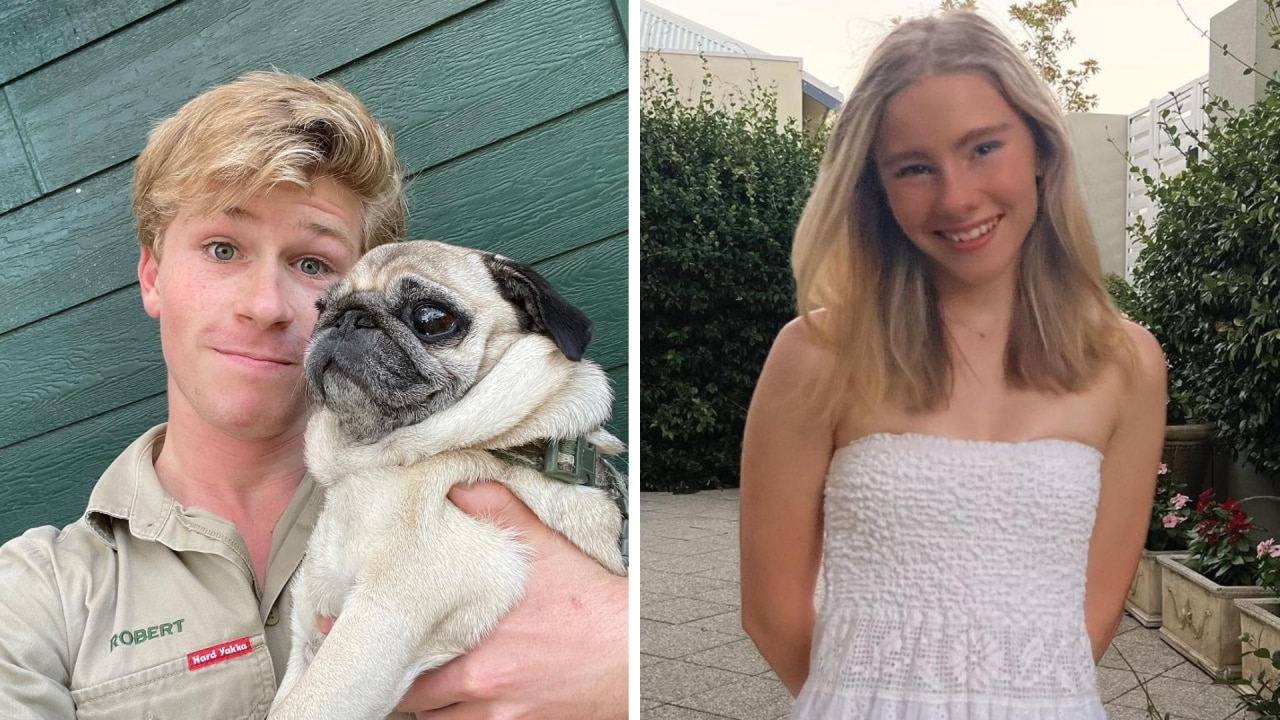 Heath was at the height of his Hollywood career when he died in January 2008 from an accidental overdose of prescription drugs. Around 3 p.m., his housekeeper and masseuse discovered him dead in bed in his Manhattan apartment. He tragically died at the age of 28.
Kate, Heath's older sister, has promised to preserve her brother's memory by establishing the "Heath Ledger Scholarship" for aspiring Australian performers. The native of Perth was renowned for his outstanding performances in films like Monster's Ball, A Knight's Tale, Brokeback Mountain, and The Dark Knight.
In contrast, Robert Irwin's father Steve Irwin, who was world-famous for his position as the "Crocodile Hunter," died on September 4, 2006, after being punctured through the chest by a stingray barb. At the time, Robert was just two years old.
---
Do you like the pairing of Robert Irwin and Scarlett Buckley? Please share your opinions about the purported pair in the space below. Don't forget to stay tuned for the newest information from the entertainment industry.
---
Robert Irwin's Net Worth and Career
Robert Irwin is an Australian television personality with an estimated net worth of $3 million. In December of 2003, Robert Irwin was born in Buderim, Queensland, Australia. He is most well-known for his role in the reality television series Crikey! Beginning in 2018, it is the Irwins.
Robert Irwin presented the Discovery Kids Channel television series Wild But True. He also co-created the book series Robert Irwin: Dinosaur Hunter. More than ten times, Robert Irwin has been on The Tonight Show. He appears in 2010's Free Willy: Escape from Pirate's Cove and voiced a character in 2015's The SpongeBob Movie: Sponge Out of Water (Australian Version).
May I Help You Episode 9, 10 Release Date and Time
Robert is the son of both the late Steve and Terri Irwin. He is Bindi Irwin's brother and the grandson of Bob Irwin. In 2013, he was nominated for a Logie Award for New Male Talent with the Most Popularity.
---
Read Also: